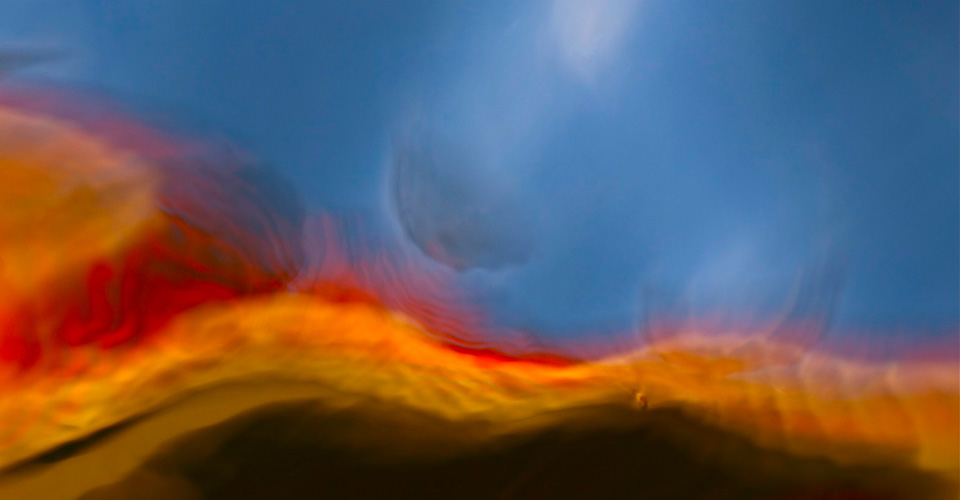 water spirit: a personal journey
18 - 31 October, 2012
david giles gallery fremantle
"Beneath the surface of daily life, two subtle currents merged during the evolution of this exhibition. One current is the joy I feel while collecting reflections of light on the surface of water, and one is a life-long interest to explore rewards and challenges in the interior life.
For me, the abstract and ephemeral nature of reflections on water can convey subtle and sublime moments – moments for which words and concrete images may sometimes be too prescriptive, too literal and too limiting.
My attempts at contemplation, meditation, living with awareness, and using photography as a way to heighten sensitivity underlie the selection and sequencing of the Water Spirit images.
The images come directly from nature, with only small colour adjustments. They were all gathered around the waters of Fremantle.
I have been inspired by Joseph Campbell's insights into world hero myths, the writing of some early Christian and Buddhist mystics, as well as contemporary transpersonal visionaries.
It may be a paradox that visual artists attempt to explain themselves in words, however, I hope you will take a moment to allow the images to influence – and, like me, let words fade away."
Mark Pearson
August 2012
For a preview of a selection of artworks from the exhibition, please visit the water spirit gallery.
Water Spirit: A personal journey
Abstract fine art photography by Mark Pearson
Preview: Thursday 18 October 2012
Opening night: 6.30pm, Friday 18 October 2012
Exhibition continues until Thursday 31 October 2012

David Giles Gallery, 49B HIgh Street, West End Fremantle
Gallery Hours: Tues - Sun: 11am - 5pm
For inquiries and opening invitations please contact Mark.
all images © 2010-2021 WATERWAYS ABSTRACT PHOTOGRAPHY
by mark pearson, sunshine coast, australia